Engagement Portrait in Mandeville at Dew Drop Jazz Hall
I had so much fun photographing this delightful couple for their engagement portrait in Mandeville, along with their absolutely precious and hilarious daughter who joined us in some pictures as well!
We started out at the Lang House in old Mandeville. This cottage is one of the oldest structures on the northshore, and thanks to the efforts of dedicated preservationists, was saved and moved from the lakefront to its current location after Hurricane Katrina left it in near ruins. It has been meticulously restored and now serves as a mini museum, and also was the venue for the couple's wedding in later that year.
We also shot at a few other spots in Mandeville, including the historic Dew Drop Jazz & Social Hall. We finished up our portrait session back where we started, at the Lang House with the family enjoying some crawfish at the picnic table as the sun set.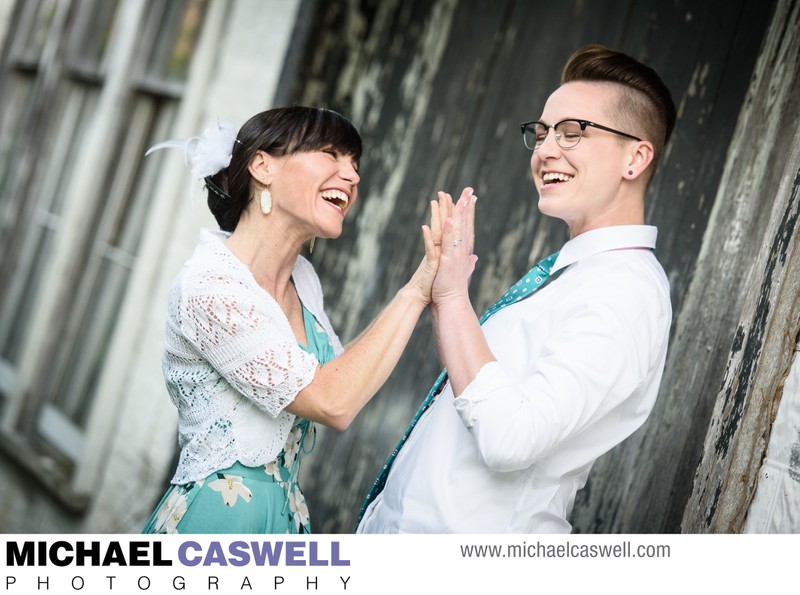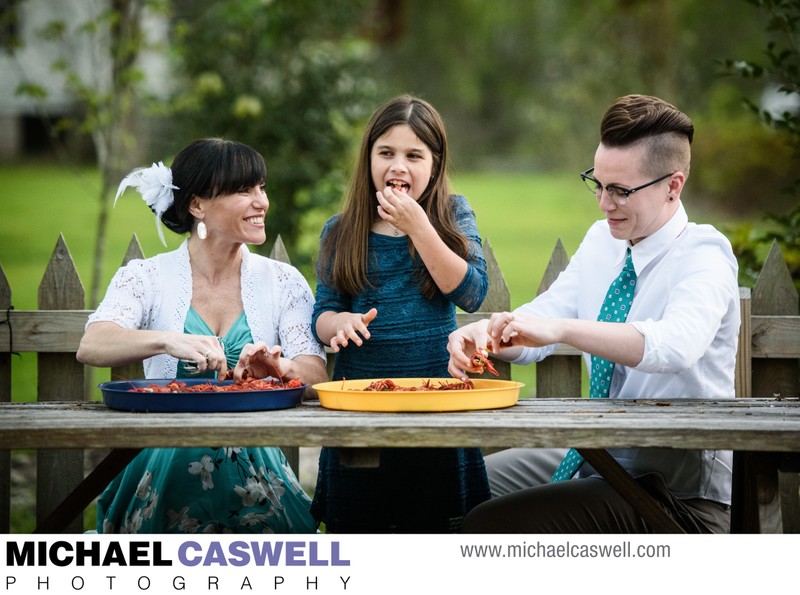 Historic Spot in Old Mandeville
The Dew Drop Jazz & Social Hall is one of the most historic and culturally-significant buildings in Mandeville.
Its roots date back to 1885, when African American residents of Mandeville formed the Dew Drop Social and Benevolent Association, with the goal of caring for the sick and needy. The organization built this structure in 1895, and it was used as a location for meetings, dances, and other gatherings. But legendary New Orleans jazz musicians began to flock to the venue in the 1920s, which cemented its legacy as a jazz hall.
By the middle of the century, various factors conspired to result in the building being all but abandoned, and it sat unused for decades.
But beginning in the 2000s, Dew Drop's cultural significance began to be recognized again, and the building was purchased by the City of Mandeville. After a jazz performance that year, interest was reignited. A non-profit group called Friends of the Dew Drop was formed to care for the old historic building and foster its reemergence as a venue for live jazz music. Concerts are now held regularly here.
Location: 430 Lamarque St, Mandeville, LA 70448.