Engagement Portrait by Magnolia Bridge Bayou St. John
The Magnolia Bridge over Bayou St. John, also commonly known as the Cabrini Bridge, is a landmark in this part of town, and is a popular centerpiece for recreation and relaxation. I've done engagement portraits and bridal portraits in this spot quite a few times, though this was my first time shooting there since the bridge was refurbished and painted in 2019.
For this couple's engagement portrait, we started out in the French Quarter.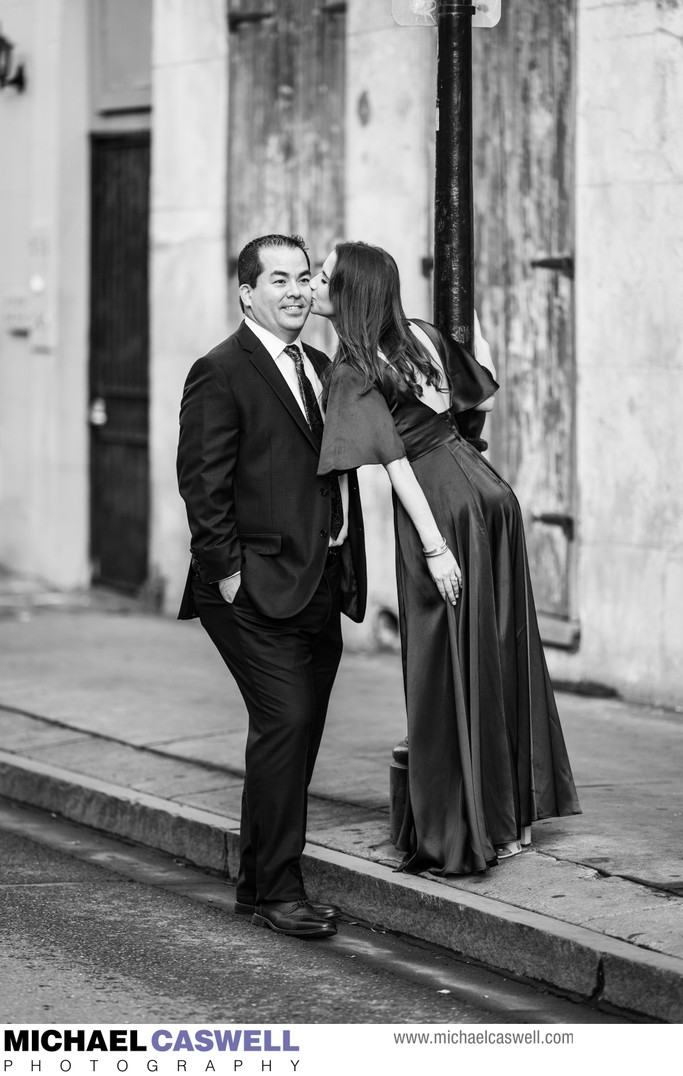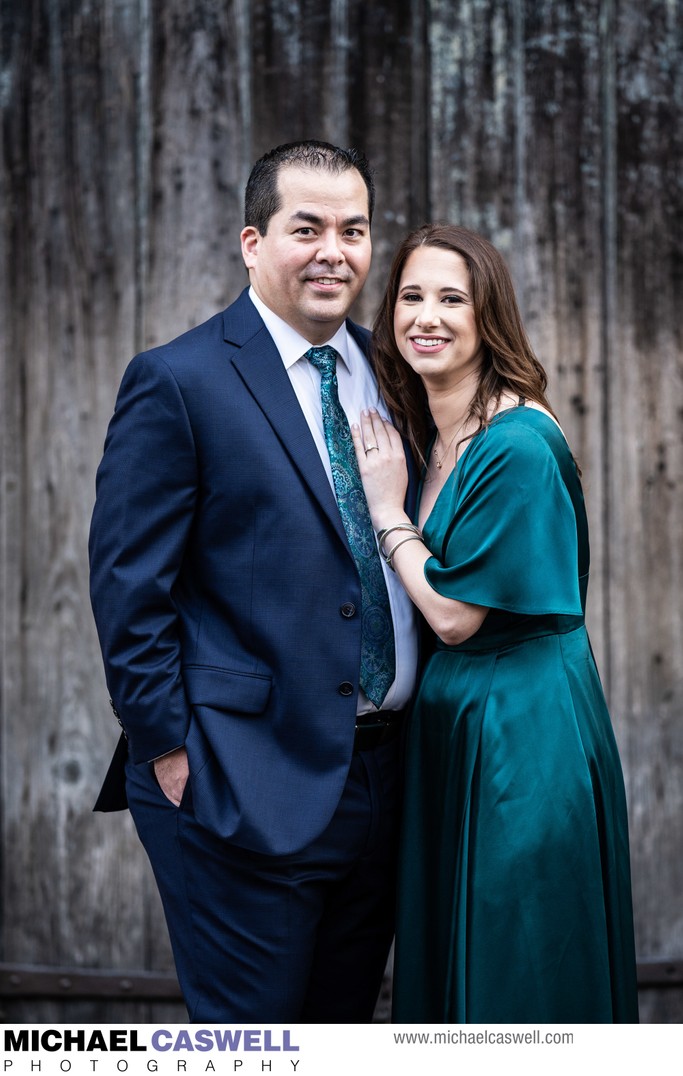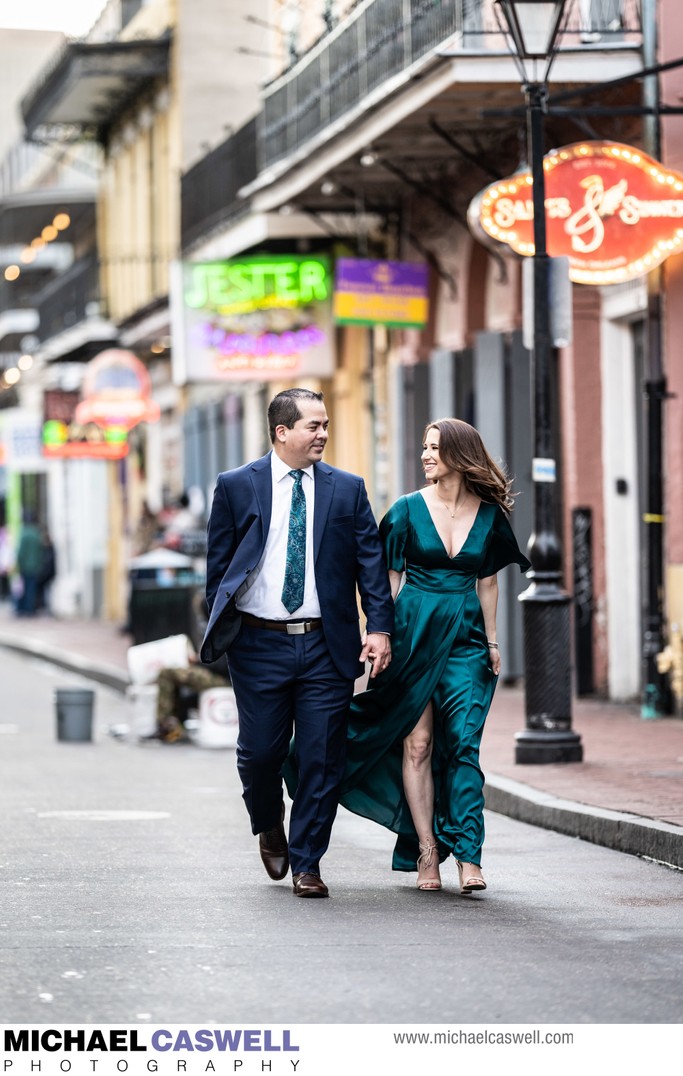 Engagement portraits usually consist of just one location or area, due to time constraints; the best light is that last hour or so before sunset, and we lose quite a bit of that time if we travel to a different location. But for this bride, it was important to her to get at least a few shots by the bridge for nostalgia reasons, since she went to Cabrini High School. So, we structured our session to use most of our time in the French Quarter, and reserved 20 minutes or so to get over to the bridge (and do a quick outfit change), leaving us just a few minutes of dusk for a couple of photographs by the bridge.
Though the bridge is now used exclusively for pedestrians, as hard as it is to believe, up until the 1970s it accommodated vehicular traffic as well, though being so narrow, it was just one lane shared for both directions, so cars on each side would have had to wait their turn to cross. Originally the bridge could be hand-cranked open for boat traffic to pass, back in the day when Bayou St. John was part of the Carondelet Canal (later known as the Old Basin Canal), a commercial waterway that linked the Lake Pontchartrain to the French Quarter. But once that canal was closed and filled in during the 1930s (creating what is now known as the Lafitte Greenway), there was no longer a need for the bridge to be swiveled open, so that functionality was removed during a renovation.
Interestingly, the bridge's location is not where it was originally built. A footbridge crossed the bayou at this spot until the early 1900s, and the current bridge was actually located at nearby Esplanade Ave. The bridge at that time even had streetcar tracks! But increased traffic at that crossing prompted the decision to build a larger and stronger bridge there, and it was further decided to move the existing bridge up the bayou to its present location of Harding Street, which was accomplished by floating it on barges.
Location: Harding Dr, New Orleans, LA 70119.