Engagement Portrait on City Park Railroad tracks
While it's generally frowned upon in the photography community to do portraits on railroad tracks due to safety concerns, this particular set of tracks that runs through New Orleans City Park is for the kiddie train ride, which moves very slowly and can't be missed when it's coming your way, so there's no danger in shooting on these tracks.
For these kinds of shots, I ask the couple to simply walk along the tracks toward me, looking at each other, talking and laughing, which typically results in delightfully natural portraits.
For this session with this Slidell, Louisiana couple, we shot in a variety of locations throughout the park, such as the Peristyle.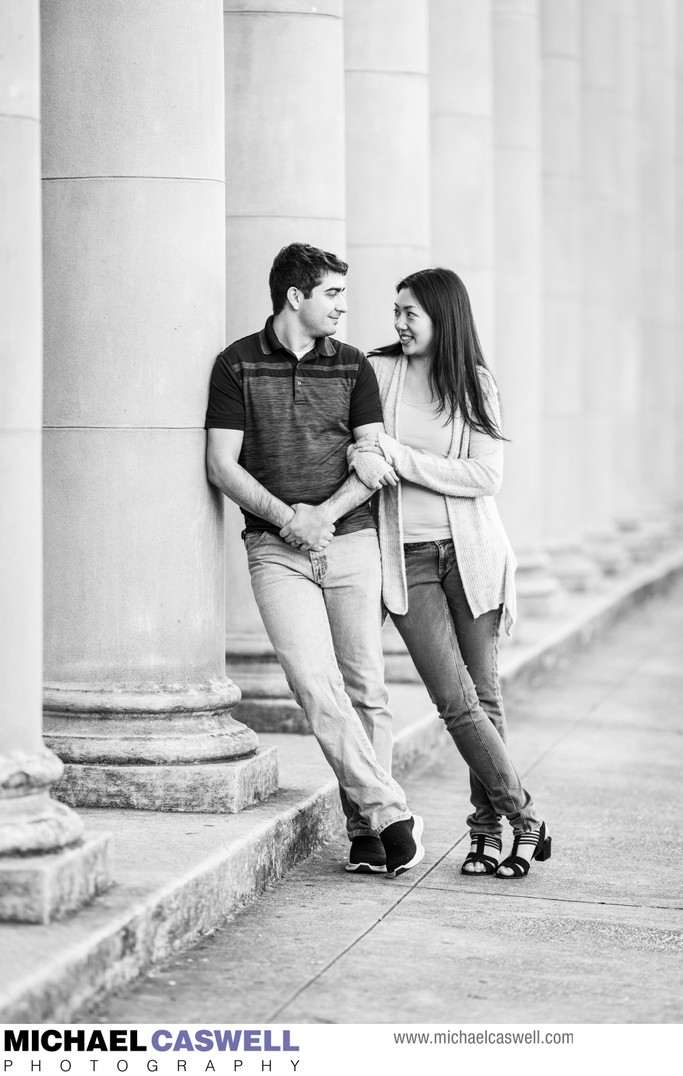 A nearby walking path.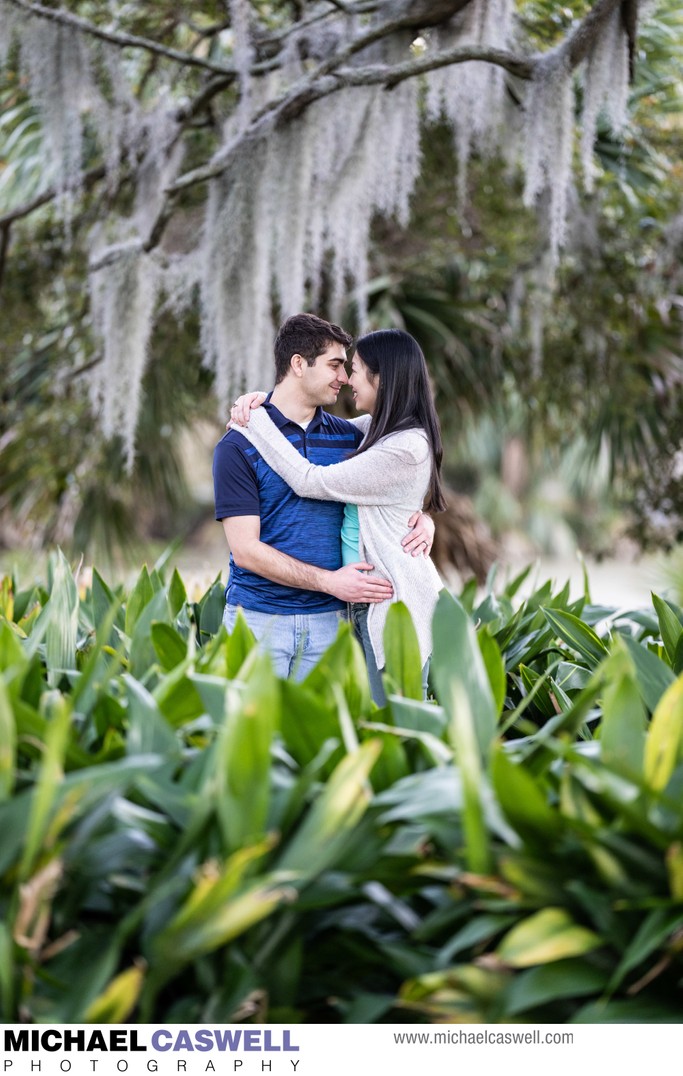 One of the many large oak trees that populate the park.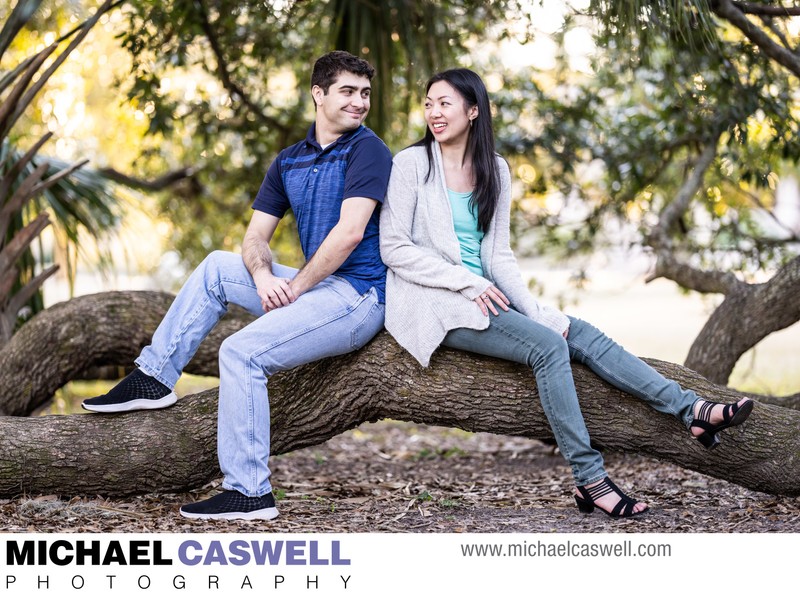 And, of course, the iconic Langles Bridge!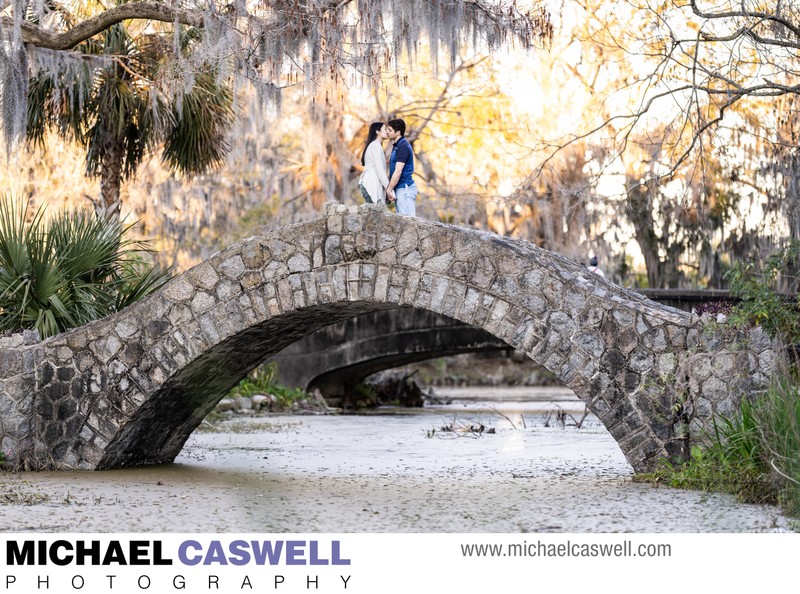 Location: 1 Palm Dr, New Orleans, LA 70124.