Engagement Portrait Near Entrance to Audubon Tea Room
Often when I do engagement portraits in Audubon Park, I like to stop by this old brick structure by the entrance of the Audubon Tea Room, on Magazine Street. I'm not sure what exactly it is, as it just consists of two longer right-angle walls facing Tea Room Dr. and back toward the Tea Room itself, and one short wall segment nearest to Magazine Street, with a couple of archways, and what appears to be the remains of a semi-circular fountain with a small statue. Perhaps it used to be more enclosed and was a shelter used for family gatherings in the park? Or maybe it was always like this and is just a purely decorative structure? I'd love to find out!
We also shot in some other areas of the park, including near the massive Tree of Life, which is also a popular spot for intimate weddings and elopements to take place.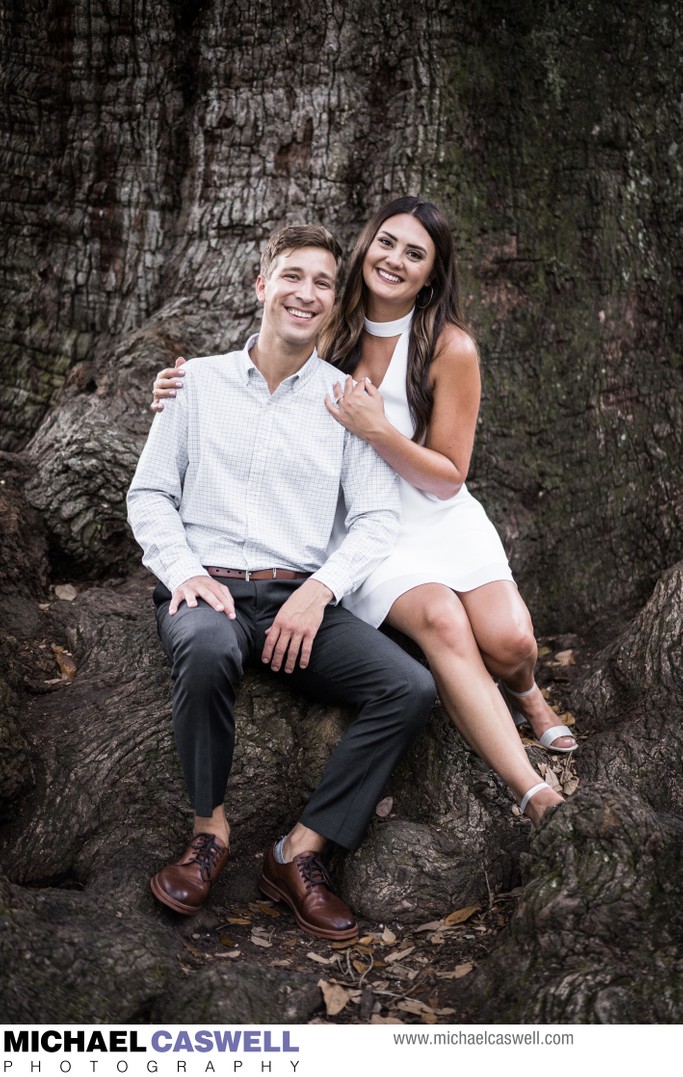 Location: 6500 Magazine St, New Orleans, LA 70118.