Engaged Couple Walking Down Empty Bourbon Street
How often do you have a chance to do an engagement portrait in a practically empty French Quarter, right in the middle of Bourbon Street with NO people in the background? Pretty much never.
Even with the early-morning portrait sessions I sometimes do, there are always still people around (which presents an amusing question... are they getting an early start on their bar-hopping, or have they been at it all night?). But with bars and restaurants temporarily shut down in the Spring of 2020 due to COVID-19, the French Quarter was all but deserted for this Alabama couple's engagement portrait, and I'm glad we seized this unique, once-in-a-lifetime opportunity for their session.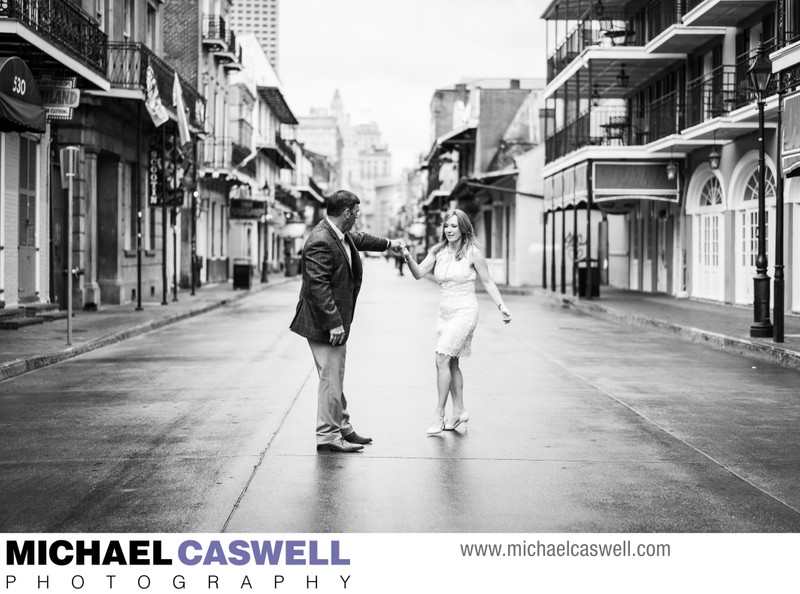 In addition to this series of walking shots, I also captured some of the couple dancing in the middle of the street. I've done this kind of shot before, but never without at least some (or many, depending on the time of day) random bystanders in the background. Of course, during normal times, that's perfectly normal and acceptable (after all, it's Bourbon Street – it's going to be crowded!).
Location: French Quarter, New Orleans, LA.