Couple Sits on Langles Bridge in City Park
The Langles Bridge is perhaps the most iconic structure in New Orleans City Park (maybe only topped by the Peristyle)... many wedding, bridal, and engagement portraits have been captured on it! For this shot, I positioned the couple and just asked them to hang out there for a bit and talk to each other as though I was not there, which resulted in a wonderfully natural series of photographs.
When shooting in City Park, I almost always get the side view of the bridge with the couple at the top, such as this shot with a swan swimming nearby.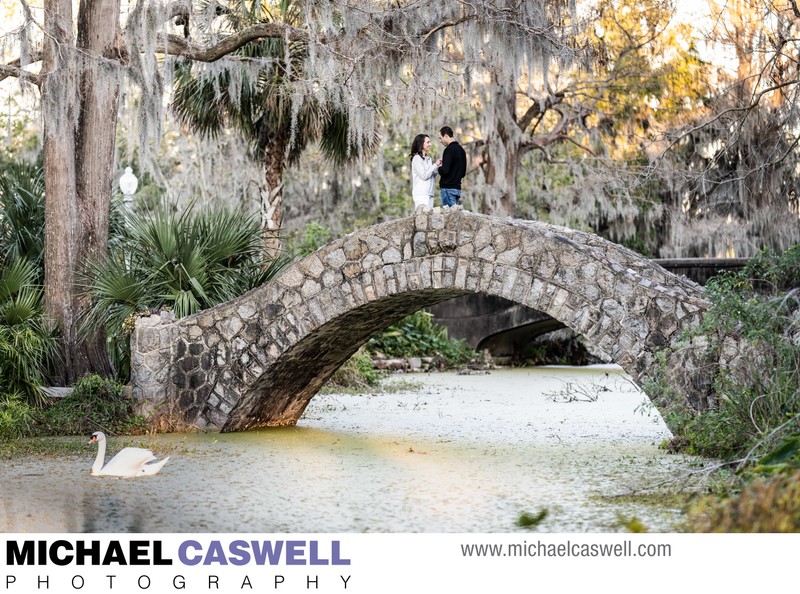 For this couple's session, we also photographed by the Owen/Butler Memorial fountain.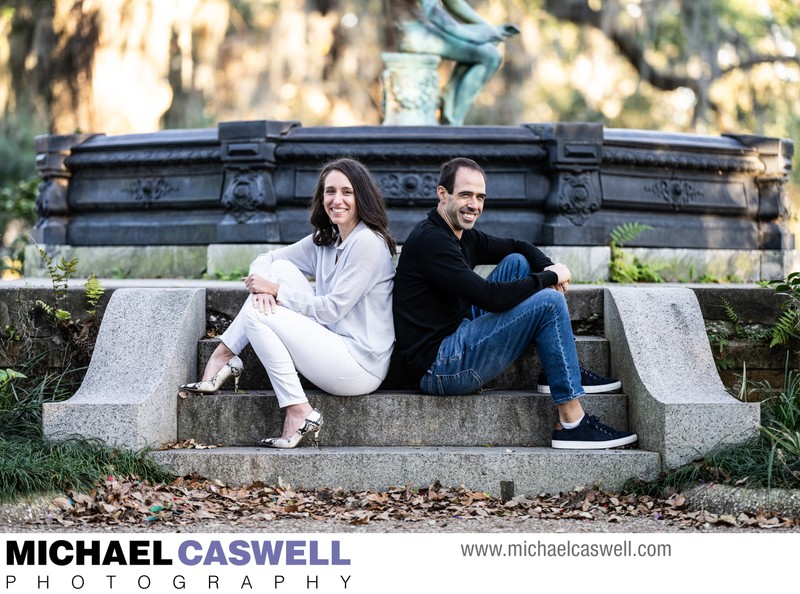 And, of course, the Peristyle.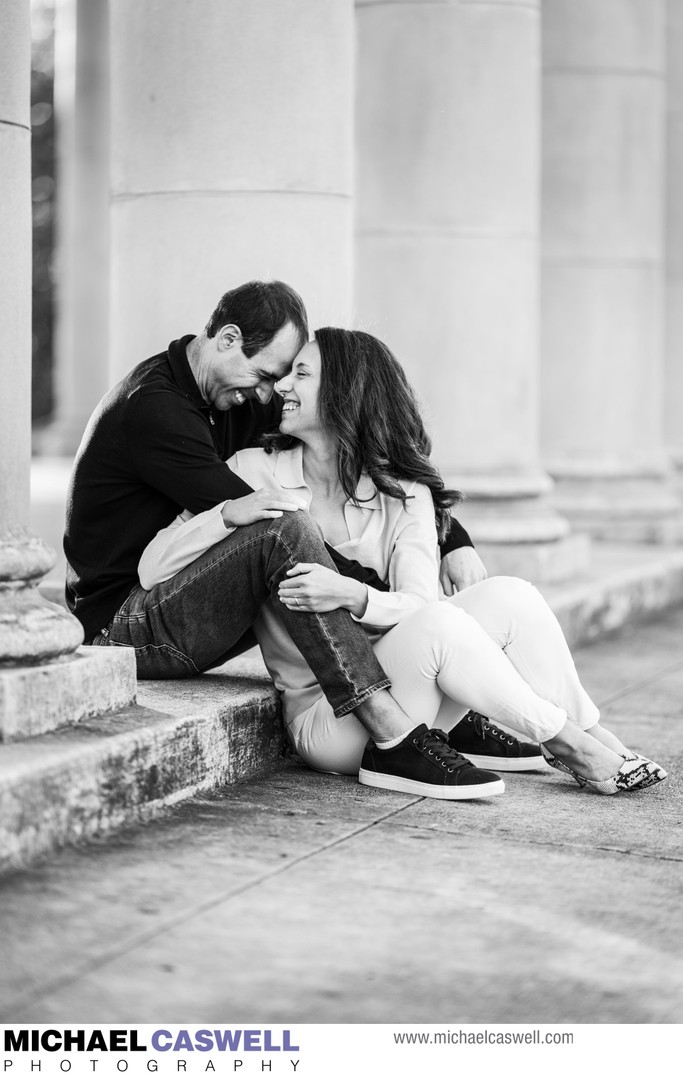 As is readily evident, City Park is a versatile location for engagement portraits, with a great variety of spots to work with.
Location: Dreyfous Dr, New Orleans, LA 70119.