Bridal Portrait at Marché Wedding Venue in New Orleans
Marché is a wonderful wedding venue in New Orleans, located in the French Market area, near world-famous Café Du Monde. This space was previously home to Galvez, a restaurant where I photographed numerous weddings, and prior to re-opening under new management as Marché, as primarily an event space (as opposed to a restaurant that also hosted events), the historic building received a thorough renovation. Thankfully the already perfect general look of the main ballroom was preserved, with the distinctive flooring, and the expansive windows that allow tons of natural light to flood in, giving the space a very bright and airy look and feel.
The venue features spectacular panoramic views of the Mississippi River, the French Quarter, and the New Orleans skyline, as the distinctive red Riverfront streetcars rumble by on the tracks below.
This particular photograph was actually not a separate bridal portrait session, but rather was just a series of quick impromptu shots that we did on the wedding day itself. The couple's ceremony was to take place at St. Mary's Ursuline Catholic Church a short distance away, but we began our photography coverage at Marché, with some formal group shots, and had time to capture a few photographs of the bride in this space as well.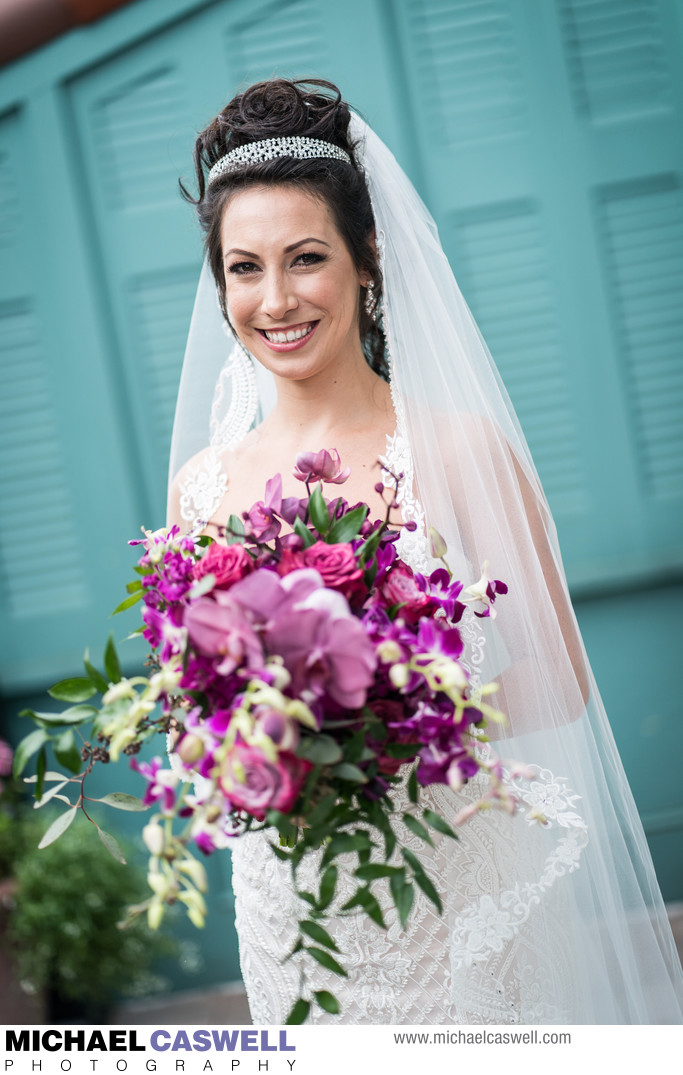 Dutch Alley, in which the venue is located, provides a perfect space for a send-off at the end of the reception, such as sparklers, or as was the case with this wedding, confetti cannons! Most venues in the French Quarter have limited sidewalk space in front for grand departures, sometimes spilling out into the street (which is not necessarily very safe). But Dutch Alley offers much more space for this, without having to worry about dodging vehicle traffic!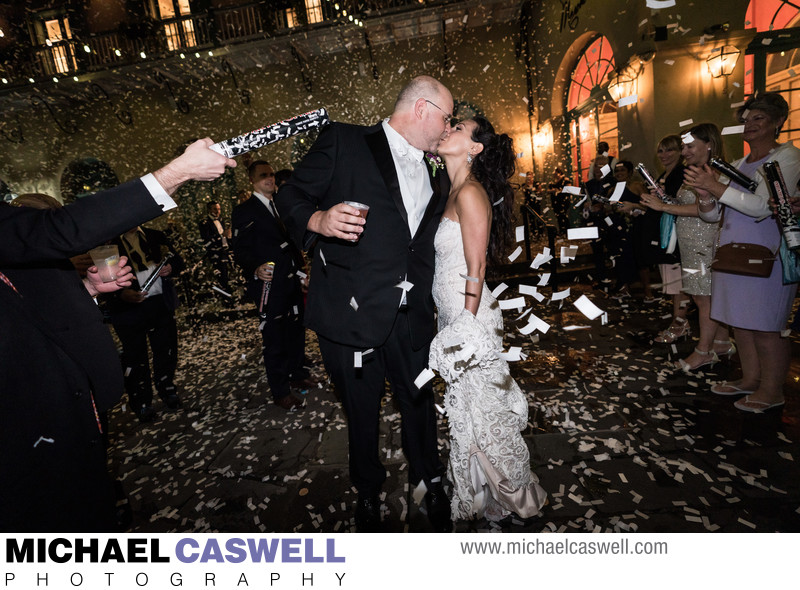 Location: 914 N Peters St, New Orleans, LA 70116.