Henry Smith House Wedding Ceremony in Picayune MS
This couple's wedding took place at the Henry Smith House, a lovely bed & breakfast and event venue in a quiet rural Mississippi area near the town of Picayune, which is not too far from the Louisiana state line and about an hour drive north from New Orleans.
The Henry Smith House sits on three acres, and features accommodations in two historic houses. For weddings, the venue has several different outdoor spaces available for ceremonies. This wedding was a more intimate event, so the ceremony took place in the brick-paved area in front of the Chapel, but a larger area on the Garden Lawn is also an option for weddings with higher guest counts, as are several other smaller spots.
The ceremony was officiated by Jerry Drain, who was also the DJ for the reception and has extensive experience working at this venue.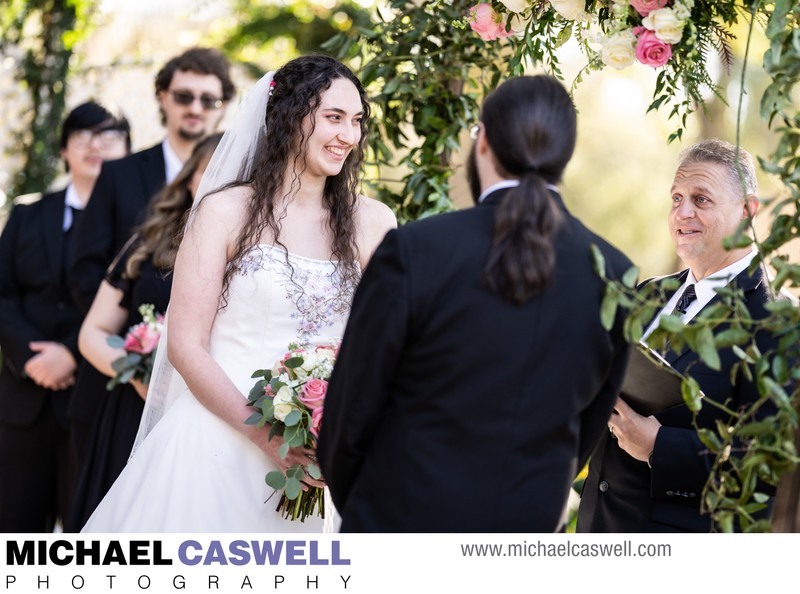 After the ceremony, we spent a few minutes doing some portraits of the newly married couple around the grounds.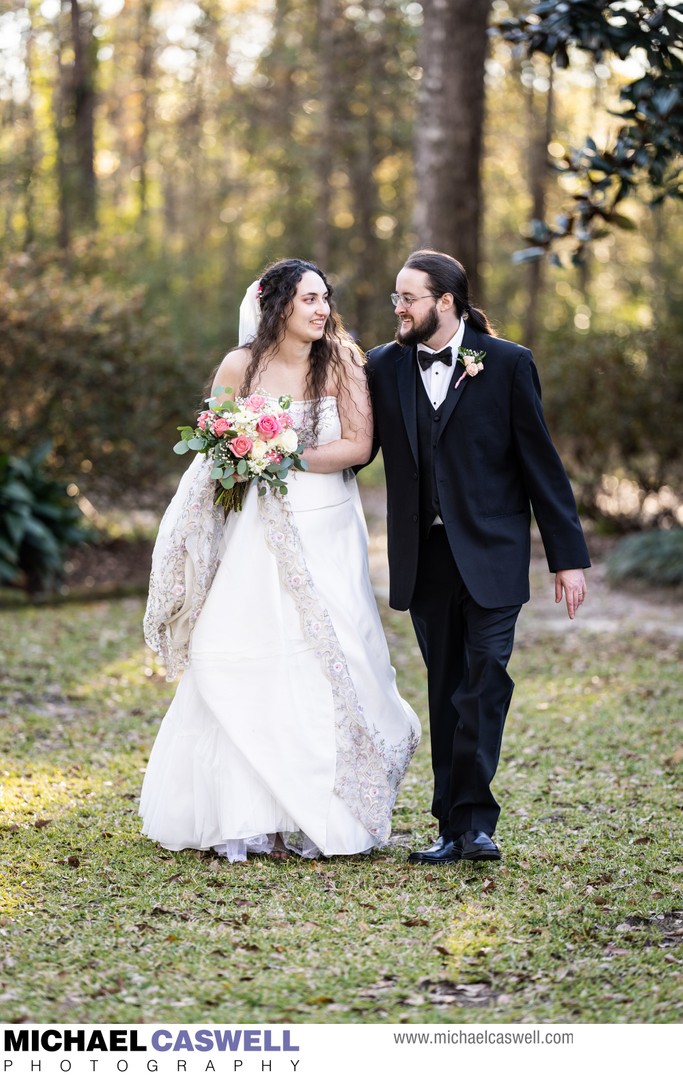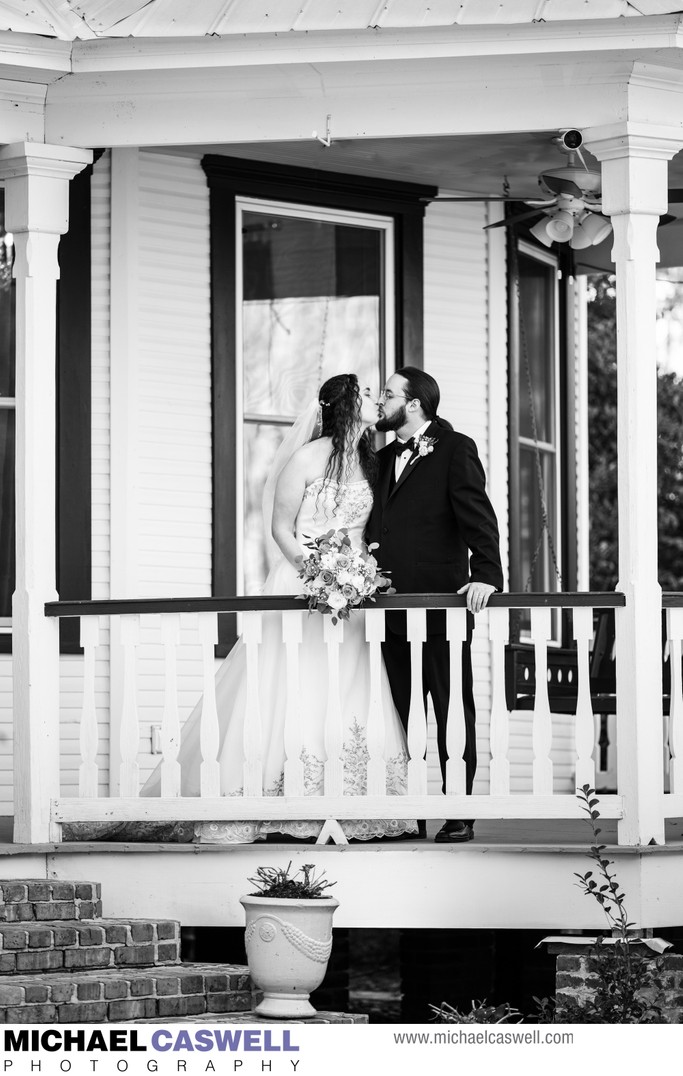 The reception took place in and around the venue's lovely outdoor covered event space, beautifully decorated with flowers from Picayune florist Cotton Blossom Florals.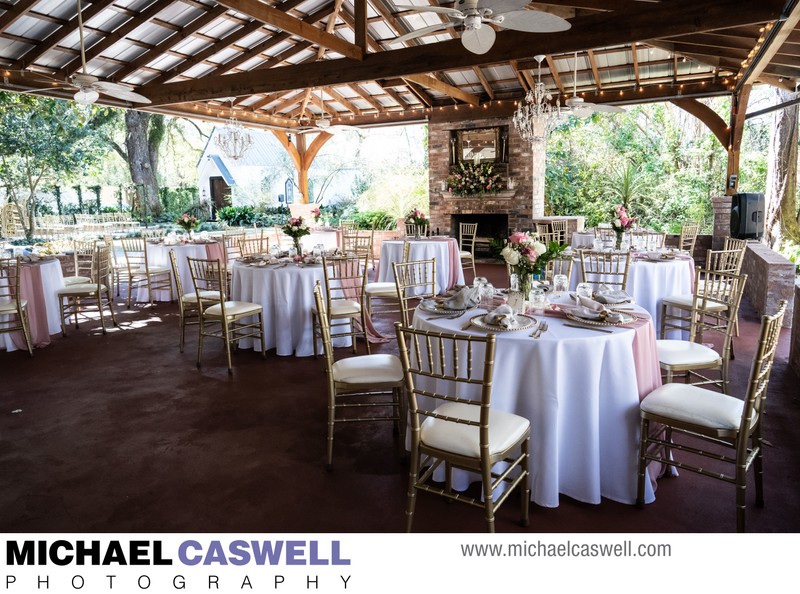 Here's what the bride had to say about me after the wedding:
I got married on January 29, 2022 in Picayune and just wanted to say that Mr. Caswell is wonderful! From start to finish I could not recommend him enough. He is one of the few vendors who has an answer to every question I could think of on his website. I'm the type of person that pays attention to the little details and he was the only vendor that I had to ask just one question: are you available for my wedding day? I am SO happy he was! Mr. Caswell was fantastic to work with. He even met us at our outdoor ceremony location so we could determine what time of day would have the best light for our ceremony and our family portraits afterwards. Our wedding day was wonderful! We got our wedding photos back recently and we love all of them! It is going to be hard to decide which ones we want to print, frame, or put in an album because they are all so beautiful. 10/10!
About the Henry Smith House
There are two homes located on the estate. The Log Cabin was built in 1874, while the main Victorian House was built in 1909, using wood milled from trees felled on the property. Descendants of the original owner of the home, Henry Emmitt Smith, occupied it until 1998. It was purchased by a couple in 2000, who spent the next 20 years renovating and enhancing the property, opening as a bed & breakfast in 2010 and soon thereafter beginning to host weddings and other special events. It was sold to its current owner, himself an already successful wedding planner from New Orleans, in 2020.
Location: 99 Henry Smith Rd, Picayune, MS 39466.