Bay Waveland Yacht Club Wedding Portrait
This delightful California couple's wedding took place at the Bay Waveland Yacht Club in Bay St. Louis, Mississippi. We started out with a first look at the home of the father of one of the brides, where we also did most of the formal group shots, as well as some portraits of the couple.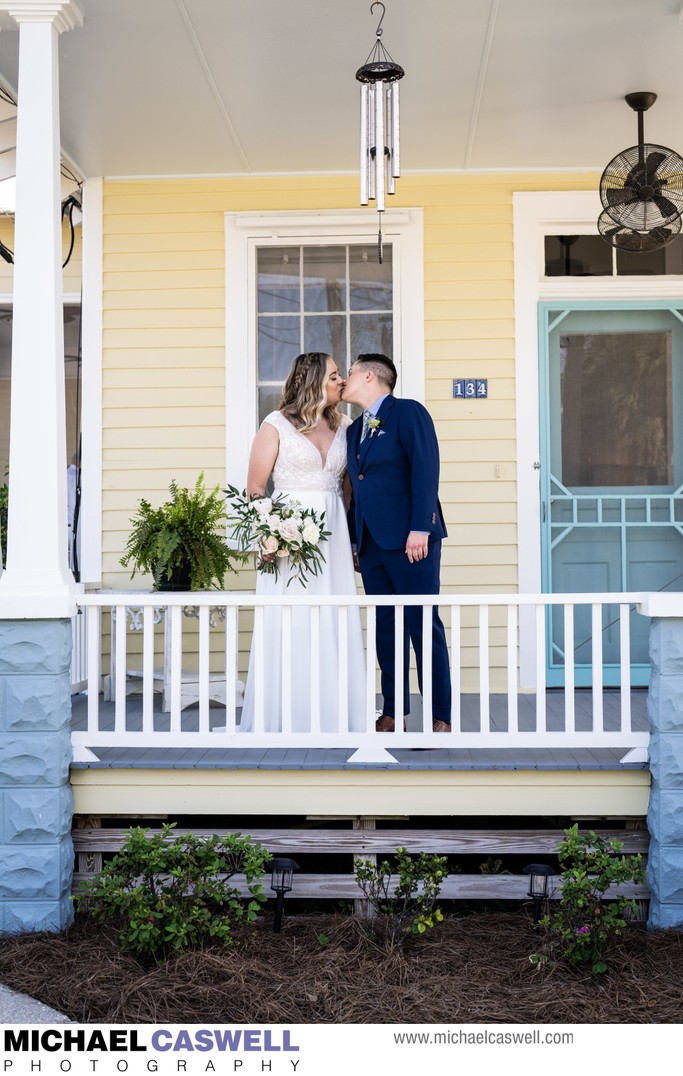 We then headed over to the Bay-Waveland Yacht Club, where their wedding ceremony took place out on the lawn by the pier.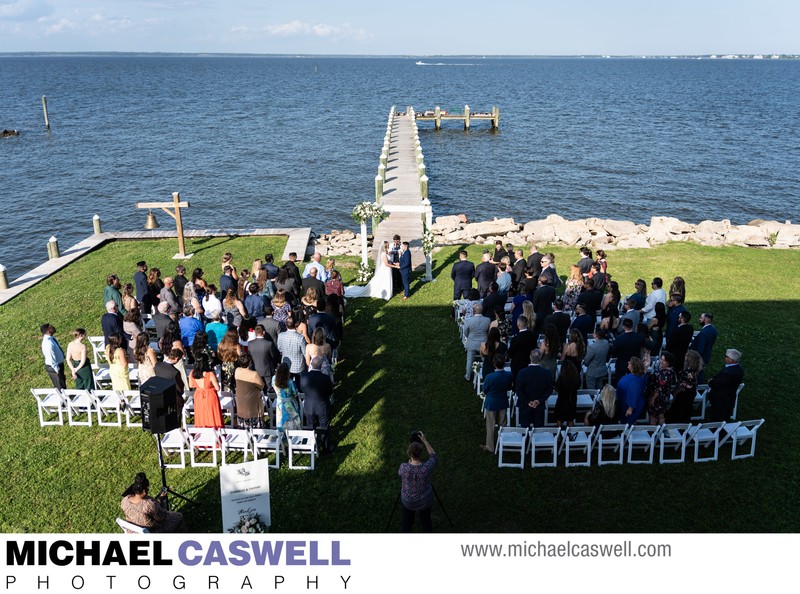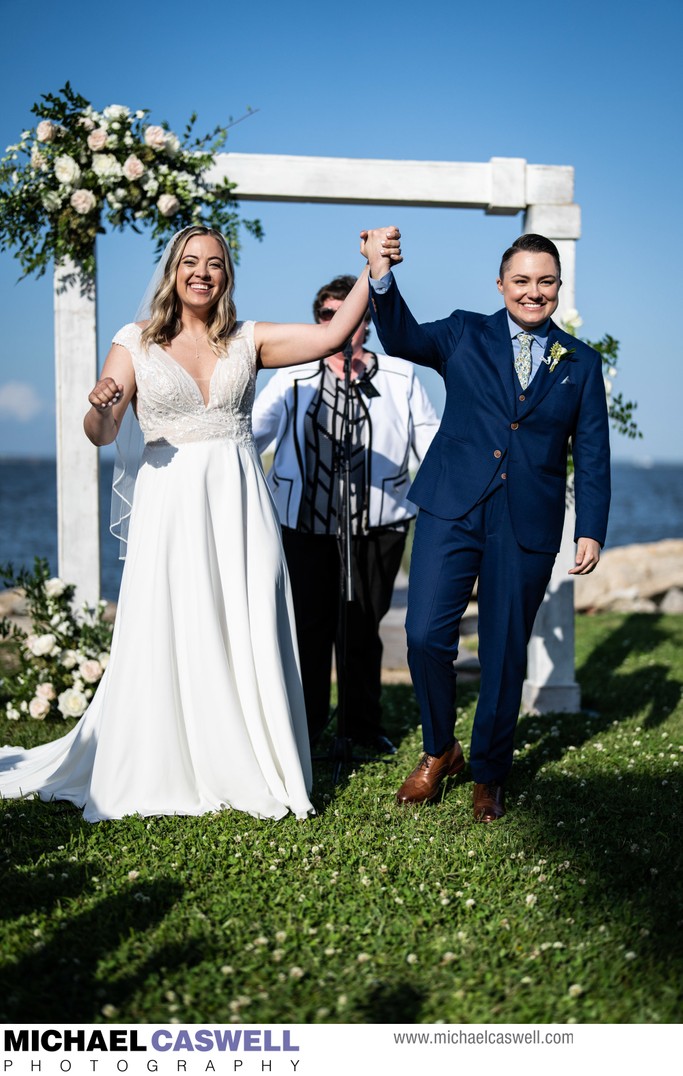 Though we did a few more group shots immediately after the ceremony, it was still a bit too early for ideal portrait light when out in the open, so I was appreciative that the ladies were amenable to waiting until better conditions for these portraits, breaking away from the party for a few minutes a bit later when the light was perfect outside for some more shots of the two of them on the pier! Here's another of my favorite shots from that portion of the day.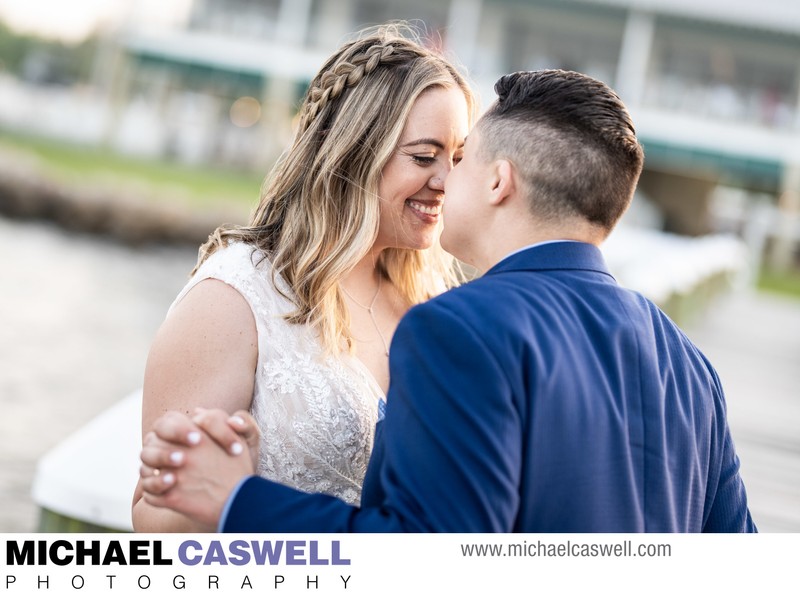 The reception took place in the club's large event space, and the Nola Dukes band was on hand for the entertainment, keeping the party going all night long.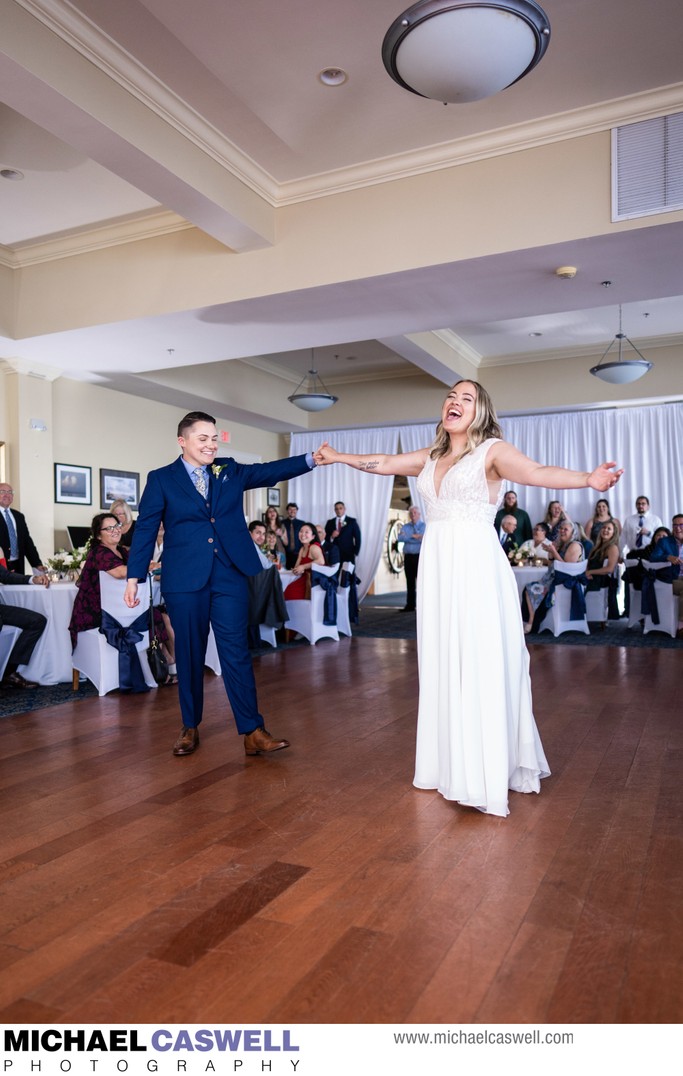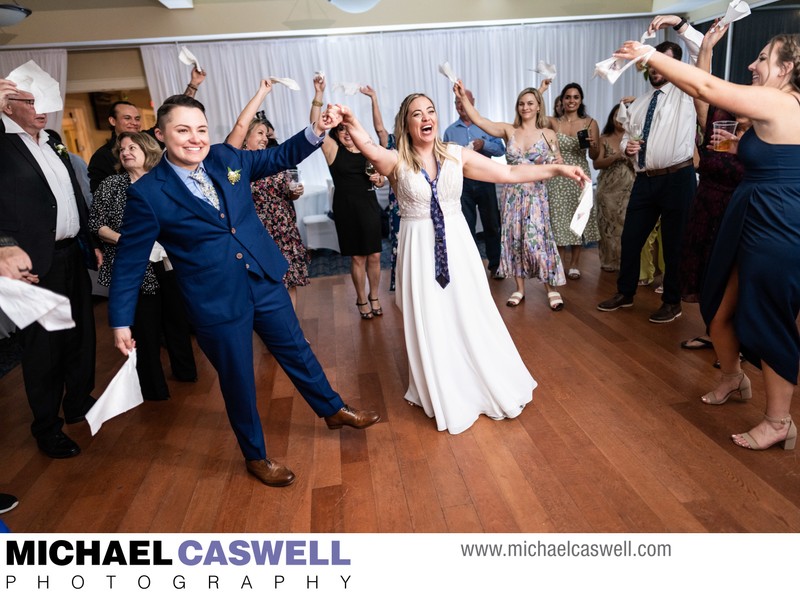 And at the end of the night, the couple and their guests were treated to a fabulous fireworks show!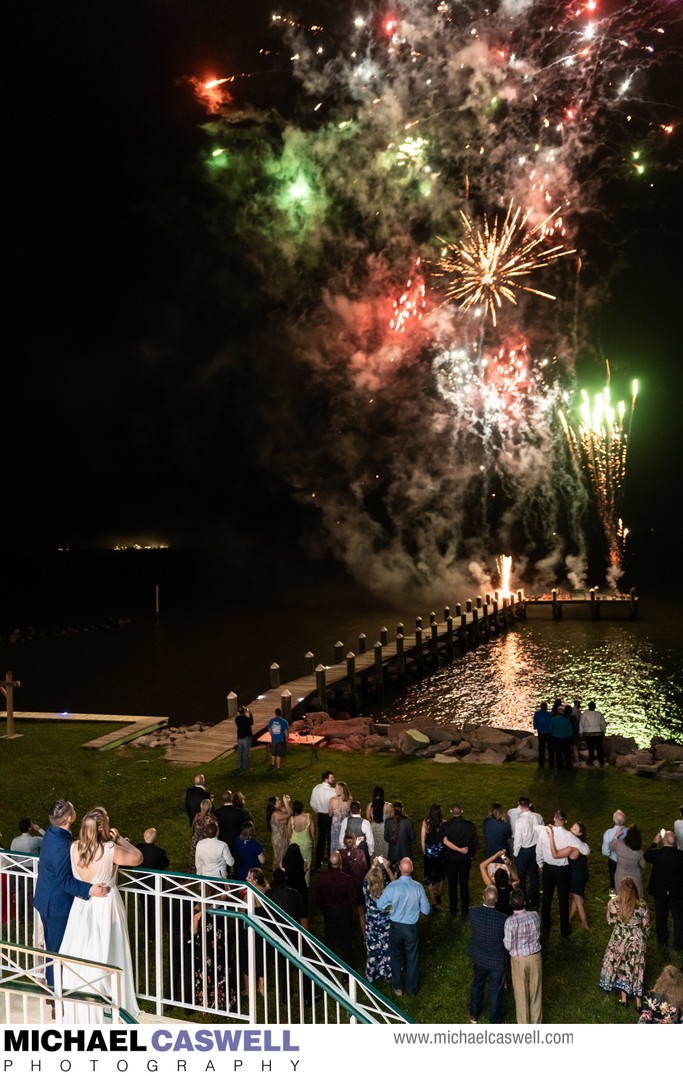 After I posted the couple's gallery, they shared these kind words:
I just wanted to thank you for the amazing photos. We have been sharing them with our friends and family and they also cannot believe how amazing they turned out. I know you and your counterpart worked very hard on the big day and everyday after that. Everything was just perfect! We greatly appreciate you coming out to BSL and being so great to work with. Thank you again!
The Bay Waveland Yacht Club is a fantastic choice for a wedding venue in the Mississippi Gulf Coast area, and was a pleasure to shoot at. Completely rebuilt after Hurricane Katrina in 2005, it's an attractive and modern space, and features beautiful and peaceful views of Bay St. Louis and the yacht club's docks lined with sailboats. Although, according to the yacht club's website, the facility is not available for rental to the general public, members are allowed to host events for non-members.
Another great choice for a Bay St. Louis wedding venue is 200 North Beach Restaurant and Bar, which opened a brand new event space in 2021.
Location: 1 Yacht Club Dr, Bay St Louis, MS 39520.