Lang House Wedding in Mandeville Louisiana
Kelly and Lindsay's Lang House Mandeville wedding was a delightful and memorable event, and is a perfect example of how even a smaller, more intimate wedding can be a blast and produce great photographs.
The venue for the ceremony and reception was Lang House in old Mandeville, and the brides both got ready at the Blue Heron Bed & Breakfast in Mandeville just a few blocks away, though in adjacent rooms so they could not see each other.
The ceremony took place on the back porch of the cottage. At the beginning of the ceremony, rather than Kelly coming down the aisle in a traditional processional, she instead came through the house and out the back door onto the porch, where Lindsay waited but was turned away so that they could not see each others' faces at first, similar to how first looks are often done. Here's the beautiful photograph I captured of the joyous moment they first saw each other: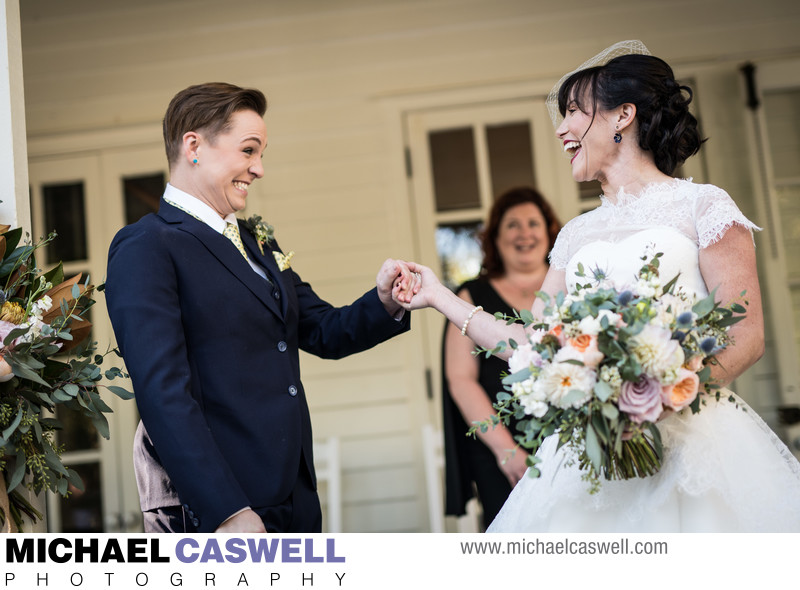 The couple's ceremony was overflowing with beautiful and emotional moments that were a joy to capture, such as this one: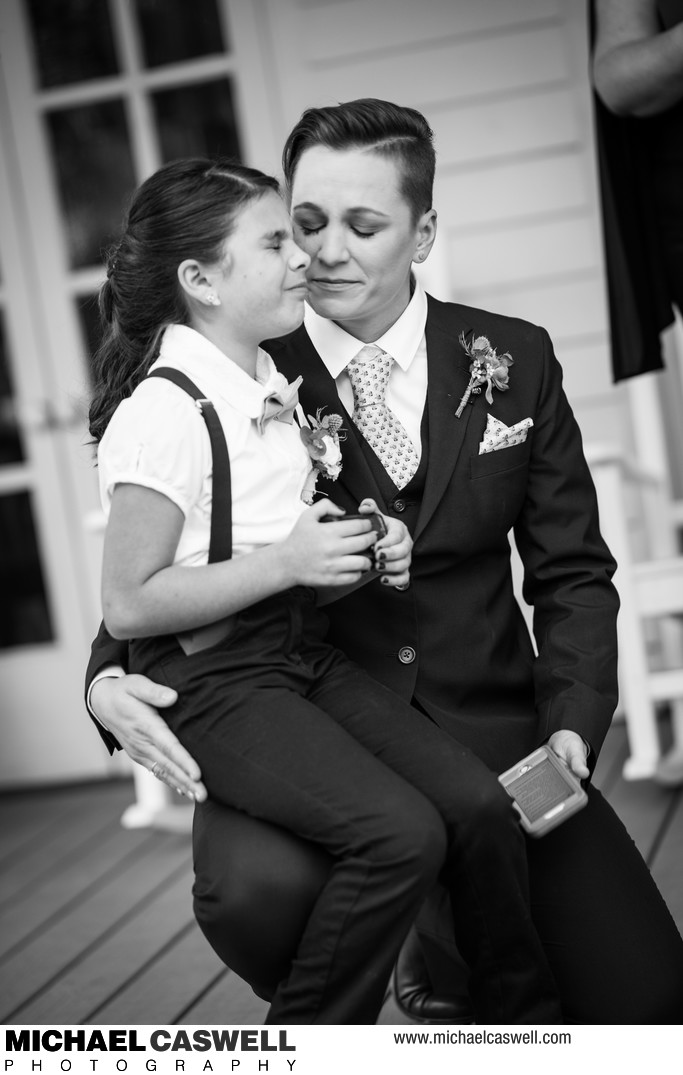 The Gentilly Stompers provided lively jazz entertainment during the reception and received many compliments from guests throughout the night.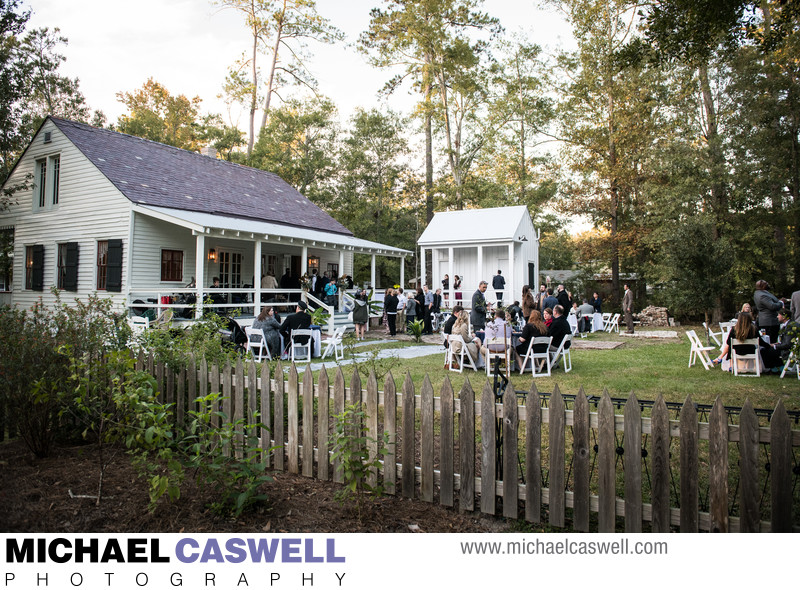 The Sweet Life Bakery crafted the gorgeous cake, and Iris Floral arranged the beautiful flowers. At the end of the night, the couple was given a fabulous send-off as guests tossed birdseed!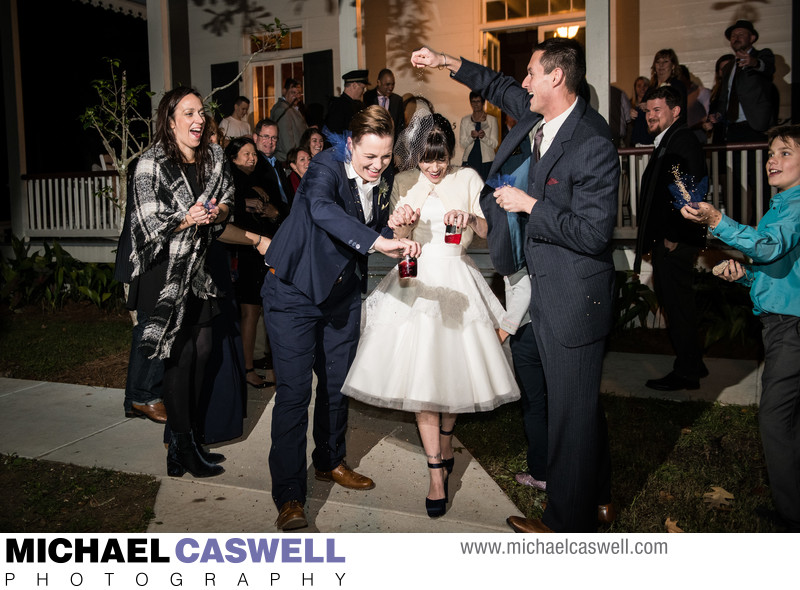 I was thrilled to get an email from this couple about five years later to do a family portrait session in the Mandeville area.
Historic Event Venue in Mandeville
Named for Jean Baptiste Lang, who originally built it around 1850, this historically-rich cottage was damaged in Hurricane Katrina, but was saved from destruction when its owners donated the structure, which was moved from the original lakefront plot of land where it had rested for 150 years, to its current location several blocks inland, nestled in the Kier Gardens.
The Old Mandeville Historic Association then painstakingly and lovingly restored the house, which now serves as a fascinating and educational museum, and with indoor and outdoor space available, also makes for a fantastic event venue for smaller weddings and other gatherings on the northshore.
Location: 605 Carroll St, Mandeville, LA 70448.