Hotel Peter and Paul Wedding Ceremony in New Orleans
This couple's fabulous event was my first time photographing a Hotel Peter & Paul wedding, and it was wonderful to shoot at this unique hotel and venue in the Faubourg Marigny, a historic New Orleans neighborhood located adjacent to the French Quarter. The Church has a hauntingly gorgeous aged look that photographs exceptionally well, especially when paired up with an immaculately dressed couple and beautiful floral decor. It's a unique aesthetic for a wedding.
Originally Saints Peter & Paul Church and School, the property fell into disuse in 2001, but was purchased in 2014 (by an investment group that, vitally, included an actual resident of the neighborhood), and was painstakingly renovated and transformed the neglected site into a top-notch and unique hotel. The Church, which is the main event space, was built in 1860, while the Rectory (which now is home to The Elysian Bar as well as a few guest rooms) was built in 1875, and the Convent (which now houses ice cream shop Sundae Best, and also a few guest rooms) in 1890. The main hotel building is the School House, which was built in 1900.
I love when property developers put effort into preserving the patina and character of a space rather than just making it all look brand new again. Of course, with a historical church like this, there's really no question about preserving it as much as possible, as surely no developer in their right mind would consider doing anything else. Felicity Church and Marigny Opera House are other good examples of this.
The couple's reception took place in this beautiful building as well, with a cocktail hour outside in the adjacent Piazza to facilitate the staff flipping the space.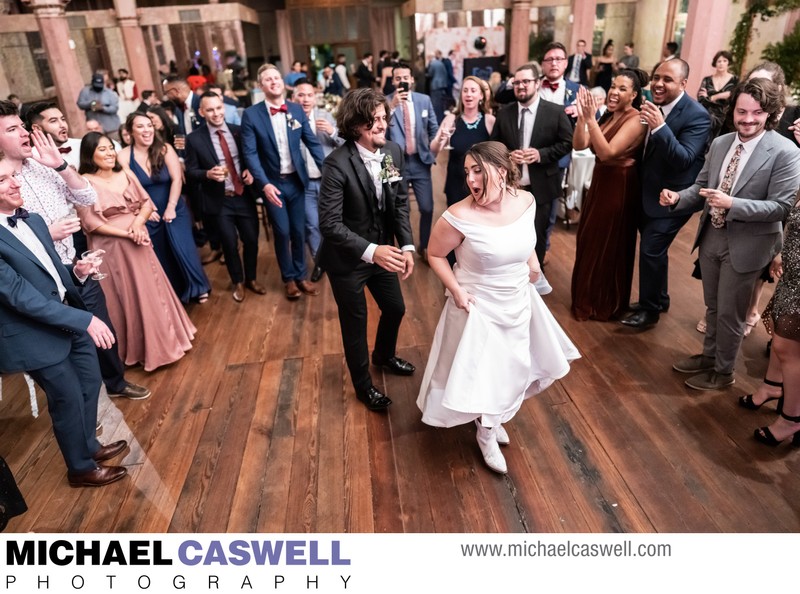 The bride had these nice words for me after the wedding:
Michael! Our photographer extraordinaire! We cannot even begin to express the joy and memories these photos are bringing back from our wedding day. We adore them! You did a phenomenal job. Thank you SO much!
Location: 2317 Burgundy St, New Orleans, LA 70117.