Elms Mansion wedding ceremony in New Orleans
In this beautiful photograph, the newly married bride and groom joyously recess down the aisle after their ceremony at their Elms Mansion wedding in New Orleans. Here's what the bride had to say about me after the wedding:
Michael did an amazing job capturing our rehearsal dinner and wedding day. He is very professional, got a ton of great shots, and edited our photos very well.
I've photographed numerous weddings at The Elms Mansion over the years. But this was actually the first time one of my weddings had the ceremony take place on the venue's spacious grass lawn rather than in their iconic gazebo. With this event being a Jewish wedding, it was a good choice, as the lawn provided ample space for the chuppah (the traditional structure that the couple stands under as they are married), in this case beautifully decorated by New Orleans florist Kim Starr Wise. The gazebo is probably large enough to accommodate the chuppah, but it would not have been as visible there, as the columns of the gazebo would have partially obscured it.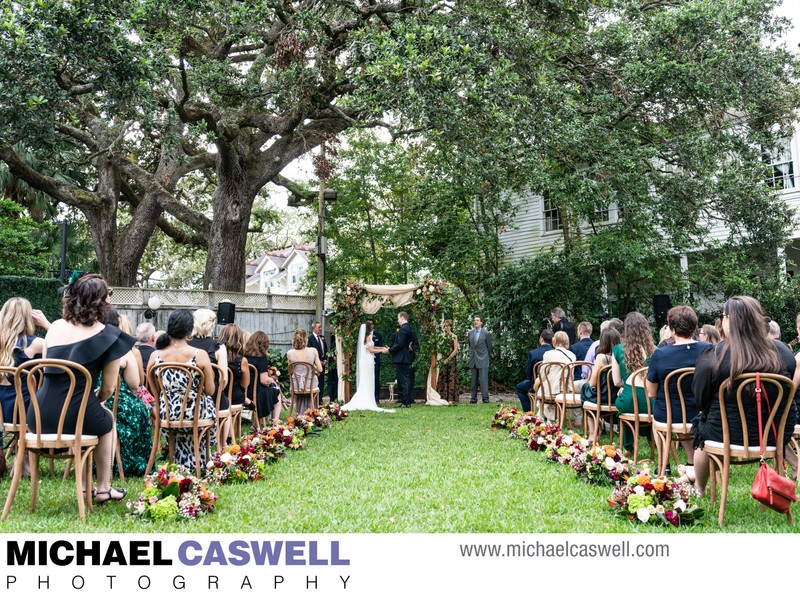 Having the ceremony in this area also allowed staff to have the reception space fully set up before the event began, as opposed to having to quickly flip this space if the ceremony were held here as well. Of course, if they do have to flip the space, a second line parade is the perfect way to move all the guests out of this area in order for the staff to be able to do this quickly!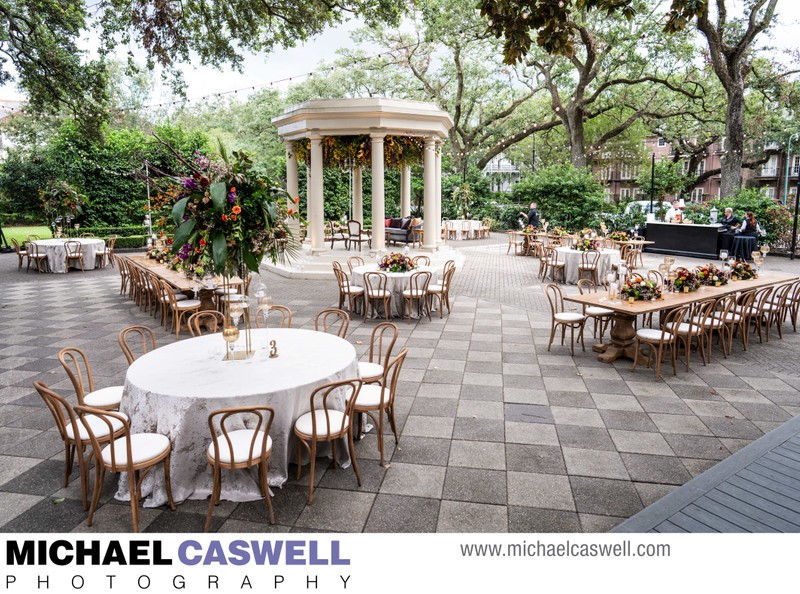 Though it was an evening reception, I was glad that the first dance took place near sunset, with the perfect amount of ambient light. Though I can, of course, utilize flash and off-camera lighting for outdoor nighttime events, I always prefer to shoot with natural light when it is of good quality, as it was here.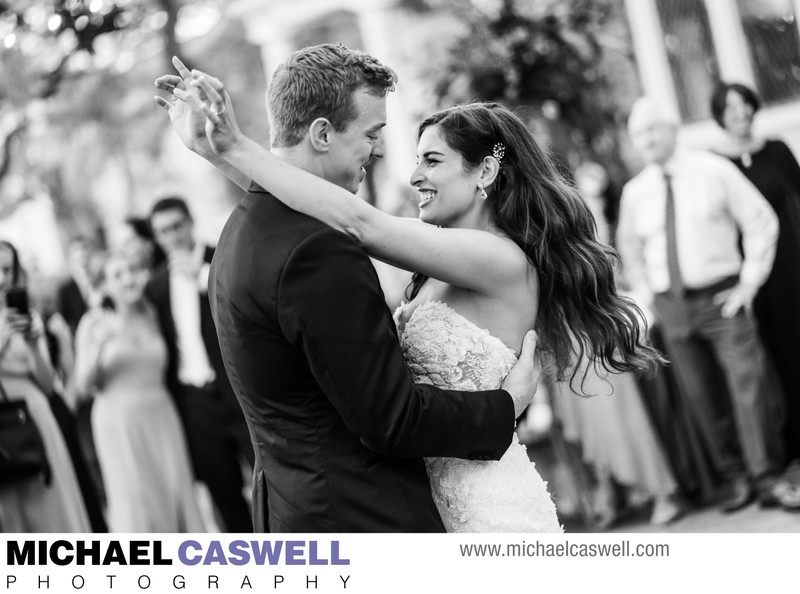 Location: 3029 St Charles Ave, New Orleans, LA 70115.